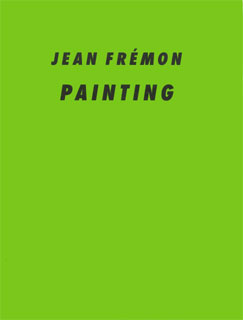 Translated from the French by Brian Evenson
This 28-page saddlestapled chapbook consists of three prose poem/stories: "Eclipse," "Painting," and "Summer (Been)."
Fremon is the author of numerous novels and books in Frane including Le singe mendiant and L'ile des morts. His work has been translated by Lydia Davis, Serge Gavronsky, Stacey Dorris, Norma Cole, and Tom Mandel, among others. Associated with Galerie Lelong, he has written essays and monographs on Robert Ryman, Sean Scully, and Tápies.